Vision
Application of intelligent membrane systems to ensure the quality of water, health and environmental protection.
We are a Czech engineering and technological company, operating worldwide and focused on intelligent membrane systems.
We design, manufacture, implement and supply process equipment and comprehensive technological solutions to treat and process water for industry and other commercial sectors.
Based on our own research and the latest world trends, we bring new innovative solutions of equipment and environmental technologies in high quality and operational reliability.
We are a professional end experienced team of leading membrane experts, production specialists and managers, ready to implement intelligent and reliable solutions with an individual approach and to meet our customers' requirements.
Caring for water is not a job for us, but a mission – "We care about water."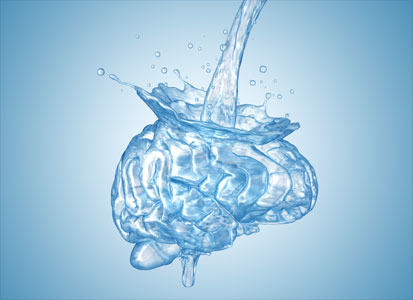 ---
WHY COOPERATE WITH US?
We use the latest technological trends for tailor-made customer solutions, which we project, design and make in the Czech Republic.
We solve the issues comprehensively with the support from our strategic partners HAAS+SOHN Rukov, s.r.o. and IN-EKO TEAM s.r.o.
We are a reliable and responsible supplier with high expertise and our own know-how.
We offer design, operation launch and technology optimization with a unique sequence of processes allowing water recycling with minimum impact to the environment.
Based on our customers' requirements, we offer intelligent membrane systems MINT® with smart design, modularity and flexibility including SW to reduce the risk of incorrect operation.
We do not forget the CARE program, supporting the customer requirements and expectations at all phases.
---
CAREER
The greatest value of the company for us is the people who together form us, the New Water Group
Therefore we are looking for people with passion for innovations and modern technologies, who have energy and want to do thing differently, who are not afraid of challenges, whose style of thinking is based on finding solutions and who never resort to saying that something is not possible. For us, the person's character is always more than their current knowledge or expertise. If this describes you, the age really does not matter!
We will never abandon our values and the "New Water" style, based, on trust, transparency, responsibility, honesty and humanity, supporting teamwork, personal development and confidence to be proud that what we do makes sense. "We apply intelligent membrane systems and thus help protecting and improving water with maximum respect for the environment."
What really matters to us, it is the desire to learn, education and work so that you feel good with us!
We implement the latest membrane technologies, utilize modern methods of communication, allow home office and flexible workloads, offer work on interesting domestic and international projects, support personal professional development and have a personal approach to everyone.
Although we do not have any new job vacancies currently, do not be afraid to contact us.

You may be one of us!
---
STUDENT PROGRAM
We support cooperation with university students and graduates by including them systematically into our projects and activities.
We help students by offering interesting topics for theses and dissertations with the expert support and guidance of our specialists. We only select meaningful topics and follow the latest trends in the field.
For graduates, we offer interesting work in the field of intelligent control of processes and technologies, membranes and water in a team of leading experts and technologists respected at home and abroad.